If you love horses and you are lucky enough to be in a position to buy some of the best horses around, we have put together a little guide below to help you out when it comes to making the leap into seriously looking and wanting to purchase.
The best horses you can buy will come at a price, and for the money you are likely to spend on them you will want a good return for your outlay so the most important thing you can do is read.  Read lots of articles about buying a horse.
If you can, we would also advise speaking to people who have experience of dealing in high quality horses as they will often be able to point you in the right direction and provide you with advice that most non-professionals could.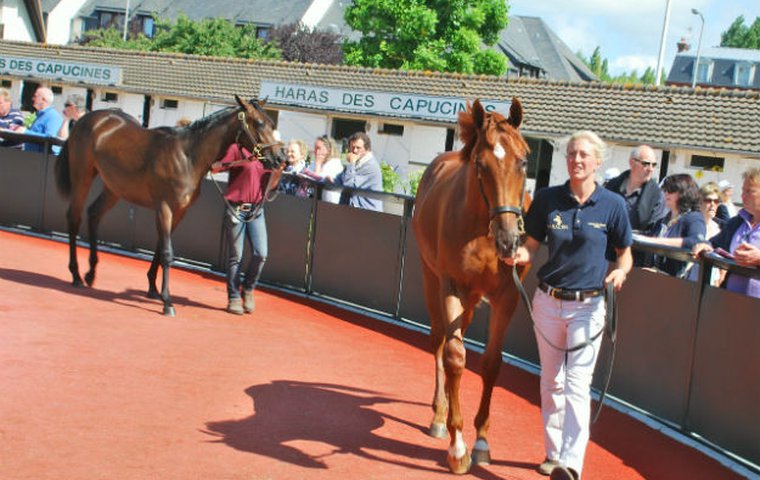 Top-level horses are few and far between, but if you look out for the following attributes you will be choosing a healthy, happy horse to take care of:
Check the eyes and nostrils – The horses eyes should be clear and bright if they are healthy
Teeth – Ensure that there are no sharp points as this shows uneven wear
Appetite – A good appetite usually indicates you have a healthy horse
Hooves – Hooves that are in good condition mean the horse is being looked after. Poor hooves could show neglect or a lack of nutritional value in its diet.
Weight / Body Condition – You should be able to feel a horses ribs, but not see them. This indicates that they are healthy.
Legs – should be clean. No lumps, no bumps.
Temperature – A horses optimal temperature is similar to humans – 37.5 degrees
Movement – should be free-flowing and show no signs of lameness.
Attitude – A healthy horse should be alert and have a bright, positive demeanour. If the horse is showing interest in its surroundings and doesn't appear to be in any discomfort then you've got a good horse.
Essentially to be a top of the range horse, you need them to meet all ten of the points listed above and we fully advocate travelling to meet any horse that you are thinking of buying before actually committing to a purchase.
A happy, healthy horse is always a pleasure to look after and can give you endless hours of fun so make sure you choose wisely.
For a helping hand, be sure to check out www.horsescout.com/ where you can find some valuable information to give you another push in the right direction.